TackTracker Signs with Australian Sailing Team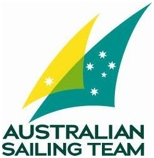 TackTracker is an Official Supplier to the Australian Sailing Team, Australia's national representative team for sailing, featuring some of the leading Olympic class sailors and coaches in the world today.
Under the arrangement, TackTracker has supplied software for up to 16 Australian Sailing Team and State High Performance coaches around the country.
TackTracker is proud to support the Australian Sailing Team in this way. Geoff Smith, TackTracker's Managing Director, said "We are grateful for this opportunity to work with some of the world's best sailors and coaches to make our solution better for everybody. This is an important milestone for us as we work to create the premier tracking solution used by sailors around the world."
Peter Conde, the CEO of the Australian Sailing Team said "We are pleased to have an Australian tracking solution that meets our needs for developing sailing talent and to be working with a group that are dedicated to building an even better product through our relationship".
The Australian Sailing Team operates as an arm of Yachting Australia, and is a program of the Australian Institute of Sport. It is responsible for the development of Australia's best Olympic class sailors.