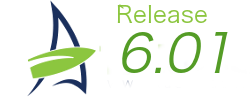 This major new release makes live tracking faster and easier to run - and improves the user experience across the range of TackTracker players. Simultaneously launched on Windows and Mac, Release 6.01 features a greatly enhanced and improved Race Editor.
The player is more responsive with large numbers of boats - and the leader board is more accurate with a brand new algorithm. There are numerous smaller enhancements as well.
For details, please see the Release Notes for Mac or Windows.