Latest News
Sharing races online is now both easy and free!
TackTracker no longer charges Publish Credits to publish races to the TackTracker Cloud. Cloud storage has become much cheaper and we've decided to pass on the savings. And it means that there is only one simple charge (Tracker Rights) for live tracking.
Users who have existing Publish Credits will have them converted to credit towards purchase of Tracker Rights. See your account page.
---
---
TackTracker sponsors the Festival of Sails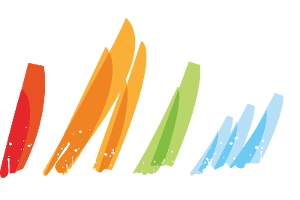 The Festival of Sails is the largest annual keel boat regatta in the Southern Hemisphere and this year TackTracker will be there with live tracking for the Passage race down Port Phillip Bay.
Competitors will use the TackTracker app on their smartphones to track their boats and MT90G live trackers will be used for the marks of the course.
---
New Recorder app for Android
The TackTracker Recorder app is now available for Android!

This app turns your phone into a live tracker - letting your boat appear in a live race showing in the TackTracker cloud. The app is free, but you may need a Tracker Right to connect to the TackTracker Server.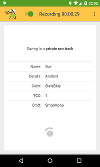 (If you have an iPhone, you can use the TackTracker App for iOS.)
---
Big improvements for the Live Recorder
Feb 20, 2016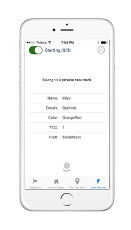 The Live Record feature in the free TackTracker App for iOS and Android has two great new features, delegation and adhoc races.
Delgation
We originally designed live record for users who wish to manage all aspects of iPhone tracking themselves. But there are many occasions when the tracking will be run centrally by one person or group. In this case, they can now ask users to delegate the race scheduling to them when they start their Recorder. This simplifies the process for both users and the tracking administrators.
Ad-hoc Races
This exciting new feature lets an iPhone user create and publish an ad-hoc race for their live track with just a couple of clicks. By publishing a race, the track can be made visible to others on the TackTracker Cloud - and also others tracking in the vicinity can join in. An ad-hoc race is created for you with minimal configuration, so there are no course or marks defined, but these can be added later if required using the Race Editor on your PC or Mac.
---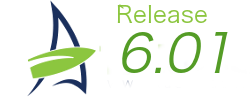 This major new release makes live tracking faster and easier to run - and improves the user experience across the range of TackTracker players. Simultaneously launched on Windows and Mac, Release 6.01 features a greatly enhanced and improved Race Editor.
The player is more responsive with large numbers of boats - and the leader board is more accurate with a brand new algorithm. There are numerous smaller enhancements as well.
For details, please see the Release Notes for Mac or Windows.
---
Brand New Web Player!

TackTracker is proud to launch a brand new web player built on the latest HTML5 and JavaScript technologies. The new web player runs on all modern browsers on all platforms including iOS and Android. The player no longer requries any plugin, such as Silverlight, to be installed.
Performance is better too, with smoother and more responsive playback.
To experience the new web player for yourself, visit the TackTracker Cloud now.
---
RYA Youth Nationals
TackTracker is again helping to track the European sailing season this year, with sportsXstream and SailRacer tracking the RYA Youth Nationals over Easter. Look out for the regattas appearing on the TackTracker Cloud Regattas page.
---
Summer Down Under
TackTracker wishes everyone a Happy New Year and Good Sailing for the year ahead!
Whilst the Northern Hemisphere shivers, there's plenty of sailing action down South as Australians gear up for the busiest period of the season. Regattas are being held all over the country and quite a few are being tracked with TackTracker.
Some of the latest ones are:
Stay tuned for more, including the S.80 Victorian state titles in early January.
---
Its a fact of life that races get postponed, and when watching a live race from afar, this can get confusing. TackTracker now shows the Answering Pennant when a live race is postponed and even gives an explanatory message to viewers!

---
Making life easier for the Power User
Continuing our story of continuous improvement: TackTracker recently released 5.13 - with handy features for users publishing many races in big regattas.
Stay tuned for an updated iPhone app too - we've just submitted an update to show each boat's current speed and heading in the competitor list. This was requested by coaches for the Australian Sailing Team using an iPad on the coach boat.
---
TackTracker Live at Cowes Week!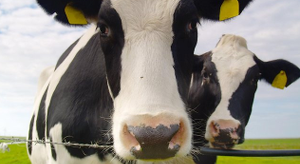 SailRacer is at Cowes Week on the Solent, providing live tracking with TackTracker. Check out the racing on the TackTracker Cloud, regattas page.
---
TackTracker 5.12 Released
With Release 5.12, Tracker adds printing support so now you can print the map area of the screen.
The Race Editor has a bunch of improvments too. For example, setting a course with fixed marks is now much easier. Course marks named the same as a nearby Landmark will automatically snap to the Landmark location.
See the full release notes for Mac and Windows.
---
Europe Summer Season Hotting Up
The European Summer sailing season is well under way and both SailRacer and sportsXstream are fast filling their calendar of tracking events. And once again TackTracker will be tracking Sail for Gold from June 2-6. Make sure you keep an eye on the TackTracker Cloud for the latest racing.
---
Live Tracking at Cadet Nationals
The Danish company and TackTracker distributor SportsXstream are in Australia running TackTracker live tracking for the Australian Cadet National championships at Williamstown. All boats in all 12 races were provided with JT600 live trackers to provide great entertainment for spectators and valuable information for sailors. You can see the Cadet racing on the TackTracker Cloud - search for Cadet under Regattas.
---
Live Tracking Drives Growth
The Australian sailing season is only just gearing up, yet already this year over 1400 races have been published to the TackTracker Cloud - demonstrating its strong value to the sailing community. Record growth has been fueled by the introduction of live tracking in late 2012 and the enthusiastic adoption of TackTracker Live tracking throughout the European summer. TackTracker has recorded some great events - including Go For Gold, the Dragon World Championships and the Little Americas Cup. More live action is planned for the Cadet Nationals in Melbourne and other events over the next few months. If you're interested in live tracking and want to know more, please contact us now.
---
Dragon World Championships
SailRacer have just completed live tracking the Dragon World Championships held at Weymouth in the UK. With eight races and thousands of online viewers of the live tracking, this was a massive event rounding off a busy UK Summer.
---
Classic 12 meters at the Wessel & Vett Cup
SportsXstream had the privilege of tracking a fleet of beautiful wooden 12 meter yachts at the Wessel & Vett Cup in Denmark. See the tracking and live video highlights here.
---
TackTracker Sailing for Gold
Our Partners SailRacer and sportsXstream used TackTracker to track the racing at this years Sail for Gold regatta at Weymouth UK from June 9 to 13. This was a huge event and we had over 200 JT600 trackers in operation, tracking up to eight different races at any point in time. To see these races, go to the cloud/regattas page and search for "sail for gold".
---
Live Tracking With iPhones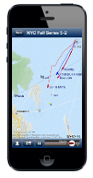 Did you know that iPhones are a low cost way to get into live tracking?
All you need do is publish your next race in advance and ask competitors with an iPhone to download the TackTracker App and use the Live Recorder to track their race.
Each iPhone user gets 14 days bonus Tracking Rights - so there's a great reason to give it a try. Visit our iPhone and iPad page for more information.
---
A brand new TackTracker.com
More than just a facelift - TackTracker's new website has been re-built from the ground up. There are plenty of new articles covering topics for those looking for a new tracking solution and for those who are already using TackTracker. Check out our new Solutions and Support sections.
Please drop us a note if you have any comments or suggestions about the site.
---
iPhone Live Tracking now Available
The long awaited live record feature is now available in the TackTracker App for iPhone and iPad. With the latest app, your iPhone or iPad can now record tracks live to the TackTracker Cloud, for live viewing or later retrieval into the TackTracker Player.

---
Sailing Summit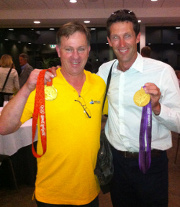 The gold medals were out in force at the International Sailing Summit held at Sandringham Yacht Club on December 3 and TackTracker's Greg Seers was there to be part of the action. Read Greg's Blog on the summit.
---
Server Upgrade Complete
TackTracker has moved to a new scalable cloud server. You're now getting a more stable, reliable service which we can dynamically scale up as needed for large tracking events.
---